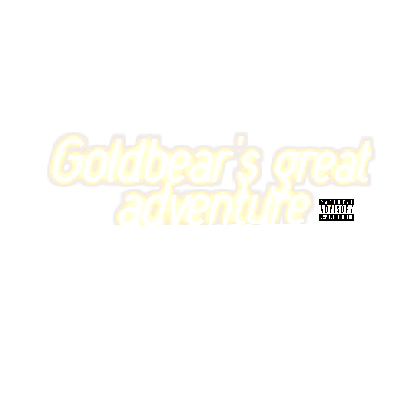 Goldbears great adventure
A downloadable game for Windows
Welcome to the world of goldbears where anything seems stupider than you thought. goldbears great adventure is a ironic game that is idk.
that doesnt take itself seriously
and its pure meme fuel as well, so you like dank memes right?
yes? then why still sleeping? wake up and lets get it.
if you liked the game share it with your friends fams
psychologist, or your social media page, if your lazy, do it anyway
maybe its for the best.
A NEW UPDATE (HOT DAMN)
fixed the battle system (the latest version)
Walking talking money a whole new feature (grab them all)
new sub bosses
memes are now up to date
new songs added
changed some info becasue its kinda cringe
lot of bosses are fixed again
buffed the exp a bit
new easter egg (goodluck finding it)
new spells based on newer memes
new oc videos added
and some more i dont remember.
AGAIN.
-------------------------------------------------

well now i think i truly did it i fixed the game to the max its still not perfect but hey, atleast its more playable now. i always feels this game was on beta sinds i have so much stuff are unfinished and bugs you know? but now sinds its almost new year, i can finally say that this will be the Final update ever. (for real now) and i think its a perfect way to end its development. (unless theres a gamebreaking glitch. but i highly doubt that.) its been fun but i have to get on some other project that really needs my attenion right now. so until then enjoy the game
i will now focus of on my 2 comics i have to finish, after that then finally i can get to develop my new epic game spoon the boon.
before you say the memes are outdated keep in mind the last update was in december 2018 (and its will stay that way)
so yeah have fun lads
(small update no atb version out now)
Download
Click download now to get access to the following files:
Goldbears great adventure ATB edition .zip
917 MB
goldbears great adventure no ATP edition.zip
917 MB