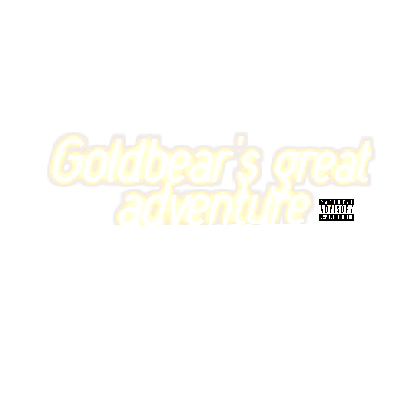 Goldbears great adventure
A downloadable game for Windows
Welcome to the world of goldbears where anything seems stupider than you thought. goldbears great adventure is a ironic game that is idk.
that doesnt take itself seriously
and its pure meme fuel as well, so you like dank memes right?
yes? then why still sleeping? wake up and lets get it.
if you liked the game share it with your friends fams
psychologist, or your social media page, if your lazy, do it anyway
maybe its for the best.
A NEW UPDATE CAUSE WHY NOT?
new battle system
new allys
new enemys and stub bosses
memes are now up to date
trouwback menu
remade lvl 4 theme
lot of bosses are fixed again
nerfed the exp casue too easy
to be a other level
fixed the story a bit
and added a backstory
a whole lotta videos
and a lot more i dont remember.
AGAIN.
(small update)
fixed some mistakes
thats it
----------------------
the only reason this update took so long
is cause i wanna to improve the game to
the max i can improve, yes there are still some bugs
but idk how to fix them tbh (and yeah some mistakes arent meaned to
be fixed so i let those slide)
i will now focus of my new game spoon the boon idk if this truley will
be the final update now.
before you say the memes are outdated keep in mind the last update was in november (might miss some memes tho)
so yeah have fun lads
Download
Click download now to get access to the following files:
insert goldbear funny title here.zip
897 MB
gga 1 year anniversary on gamejolt edition h.zip
902 MB